From Abeille Bakery to Love From Luisa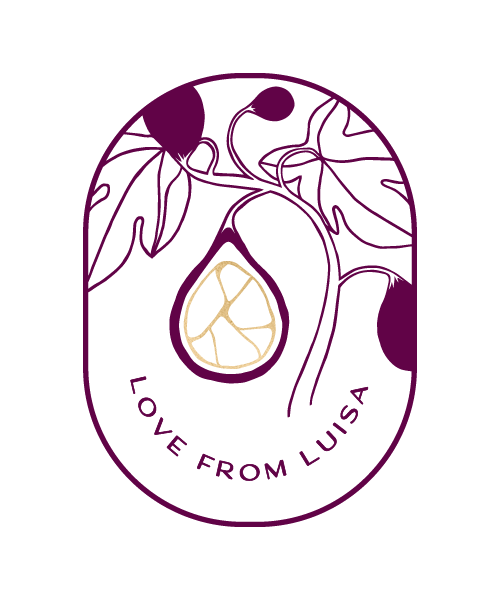 A sustainability-led business journey: reinventing wedding and celebration cakes for Brighton and beyond.
Abeille Bakery – EST 2016
Abeille Bakery was founded in 2016 in the sunny seaside town of Brighton and Hove. After working as a baker, private chef and pastry chef in a few different Brighton establishments, I started my sustainability-led business journey, to hone my unique, signature style.
My desire was to create unique wedding cakes and celebration cakes that reflected my love of seasonality, colour and flavour. I supplied some local Brighton coffee shops with cakes and brownies to keep busy in the low season and it was all going well, building year upon year. Then 2020 happened…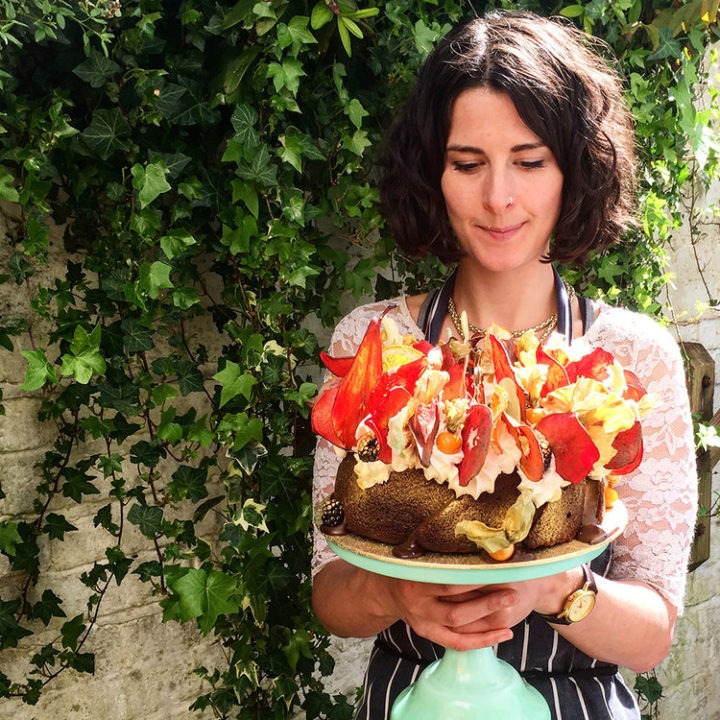 Abeille Bakery and the effects of Covid-19
First the cafes in Brighton and across the whole of the UK closed. Then the weddings and wedding cakes got cancelled or postponed. Many weddings moved to 2021 but some clients held on and kept weathering the storm, rearranging plans and updating numbers. Some were lucky and managed to get their event in before some new restrictions were announced back in September. But most either had to keep postponing or cancelled all together. The cancelation of multiple weddings teamed with a lack of social gatherings, usually marked with birthday cakes and celebration cakes, meant it was a pretty dire year for all our usual lines of business.
We had to adapt and evolve
Like every small businesses during this time I had to adapt and evolve into the new world in which we found ourselves. I did this initially with my 'Quarantine Cakes'. A mini take on my signature BouCake. 'Quarantine Cakes' are small cakes to serve one or two people. They are soaked in flavoured syrups and topped with Swiss meringue buttercream, decorated with dehydrated fruit petals and fresh berries.
Quarantine Cakes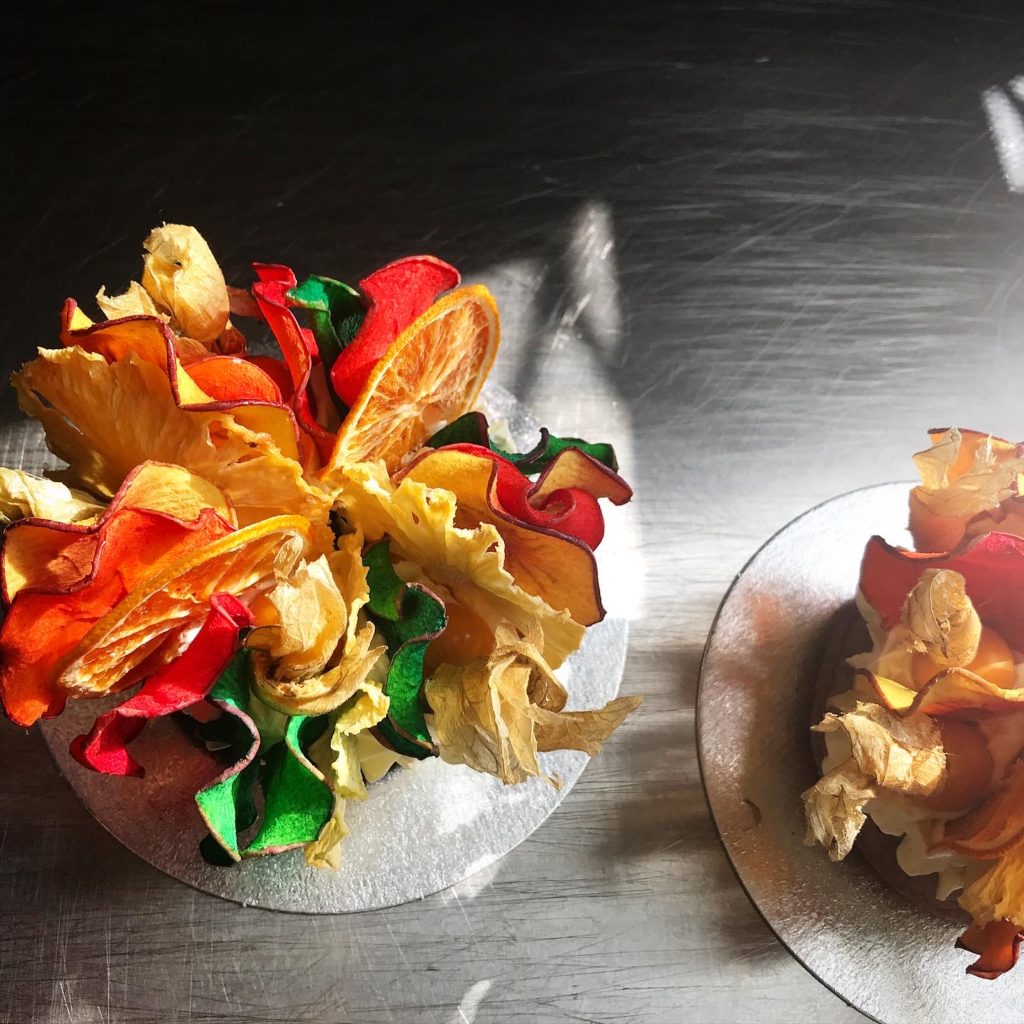 Quarantine Cakes were very popular and there was a real buzz around supporting local Brighton businesses. Brighton has always had a keen sense of community spirit and you could feel it even more strongly during the first lockdown. I was kept busy during the March lockdown delivering my mini cakes all over town to people in self isolation. The folks of Brighton and Hove were sending out these treats to people for a whole host of reasons. Whether it was to mark a cancelled wedding, birthday or anniversary people were sending the love in the form of cake. I even got orders from London and as far afield as Scotland. The best part about it was seeing Brighton locals and brightening up their day with a little cake delivery.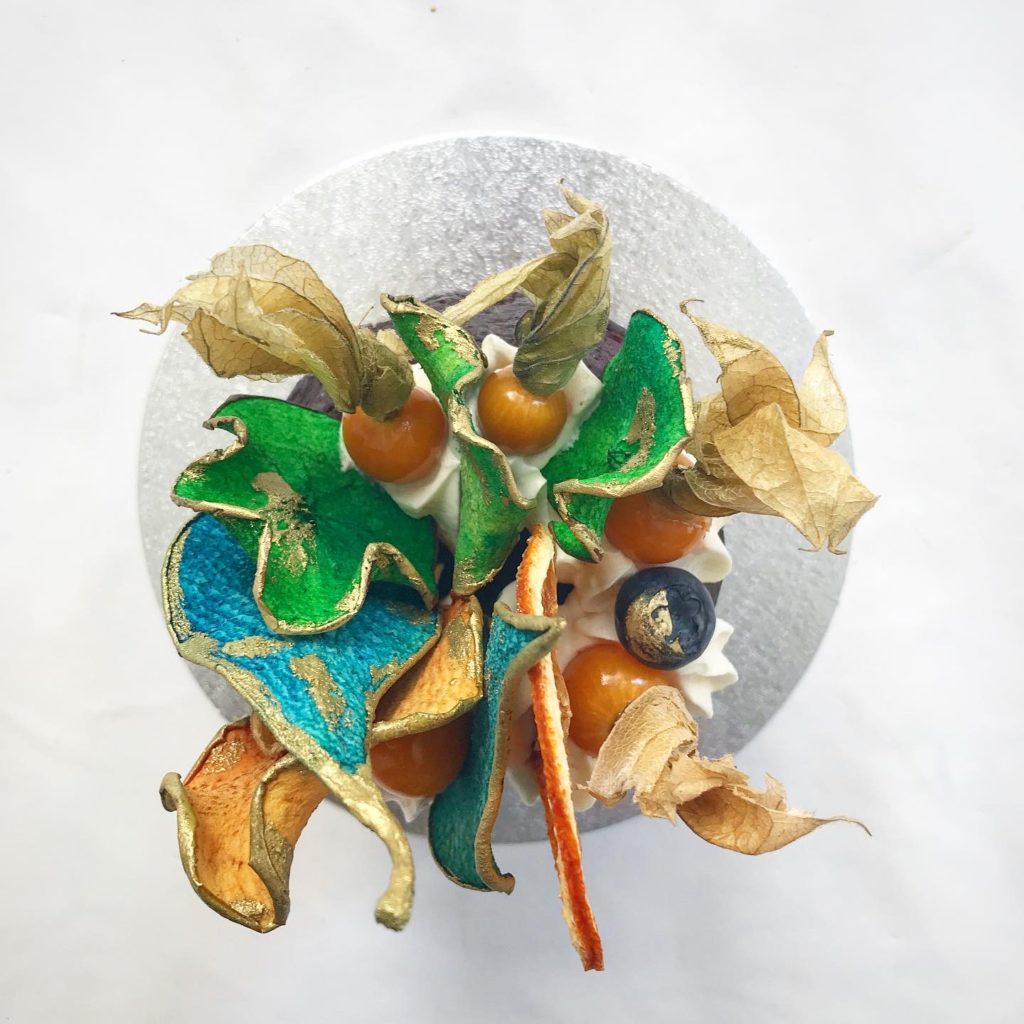 After Lockdown
The real tricky part for my business came when we began to re-open again as gatherings were restricted to significantly small numbers and there was still no wedding industry to speak of. Our 'Quarantine Cakes' became logistically infeasible as speedy free deliveries relied upon open roads and people being at home to receive their orders. So I took this time to truly reflect on my business journey so far and to also reflect on where I wanted to be, personally and professionally, once this was all over.
Ethical purchases over big profits
This process began by ruminating on what I love about running my own business. I asked myself what philosophies I hold at the core of Abeille Bakery whilst also looking at the new world around us and considering the effect this pandemic has had on our local communities. This effect has been seen both negatively, in terms of shops closing and businesses going bust, and positively in the rallying of the community to "support local". Customers are deciding to shun cheap savings for sustainable and ethical purchases that give back to the community rather than leach value from it.
My 'Why?': Introducing 'Love From Luisa'
This led me to the question 'WHY?' – what is the reason behind setting up my own business and why did I work for 8 years to get to where I am today. What I realised first and foremost is that I LOVE making amazing cakes that put a smile on peoples faces with how they look and taste. The best thing about my sustainability-led business journey is that I get to work with my clients every step of the way to create something truly unique. This gives me purpose: I know it sounds silly to say it but cake (design) gives me life.
Sustainable cake design
This pandemic also highlighted the need for a more sustainable practice and a move towards local food sourcing. I am able to instil sustainable practices in my small business and manage and assess my impact every step of the way to reduce my environmental footprint. I can reduce waste via my production methods and make the best, most ethical purchasing choices even when the cost is significantly more. There are hidden costs to cutting corners and not using our individual purchasing power to make change in our community. We might have heftier profit margins but are left with environmental consequences that will impact our society for the future. With these thoughts in mind Love From Luisa was born!
Art direction & themes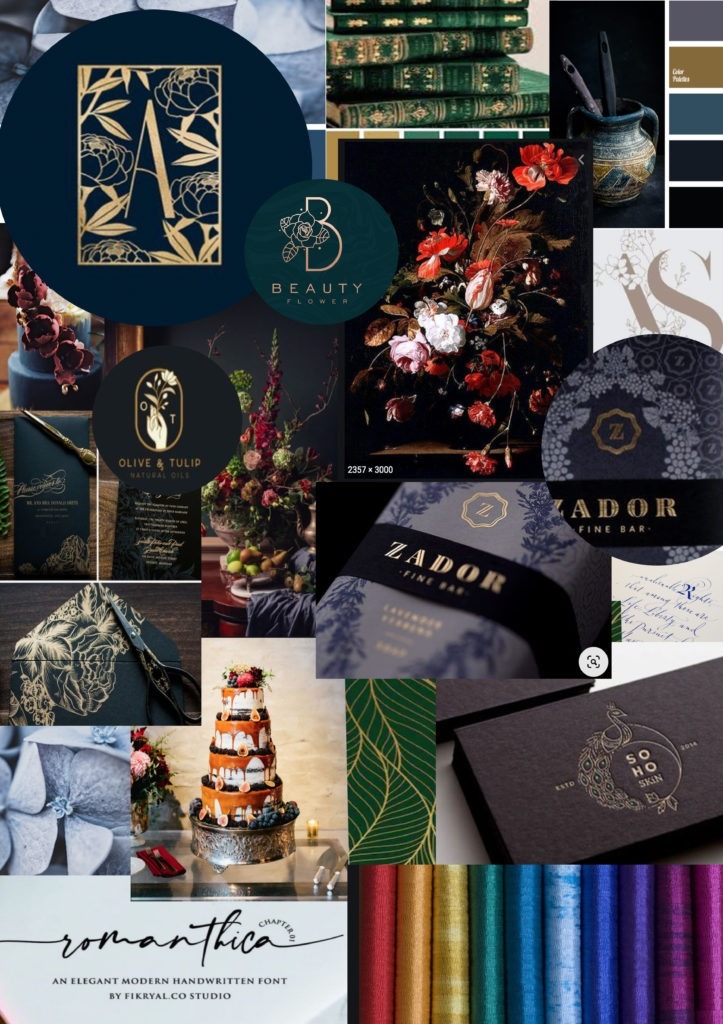 There were certain themes that came up continuously whilst working on the art direction for Love From Luisa. Jewel tones are synonymous with luxury and opulence, so a dark purple, forest green and deep rich blue palette formed the basis of my art direction, offset with luxurious gold. I also took inspiration from the Japanese art of kintsugi. Japanese artists fix broken pottery with gold lacquer so that instead of discarding the damaged object it adds value. I decided this was a beautiful metaphor for our planet in these times.
Logo Design
My sustainability-led business journey meant working with women
This started with a new logo and a new website that reflect my sustainable ethos and eco-cake journey. I made the conscious decision to work with independent female-led businesses for my launch.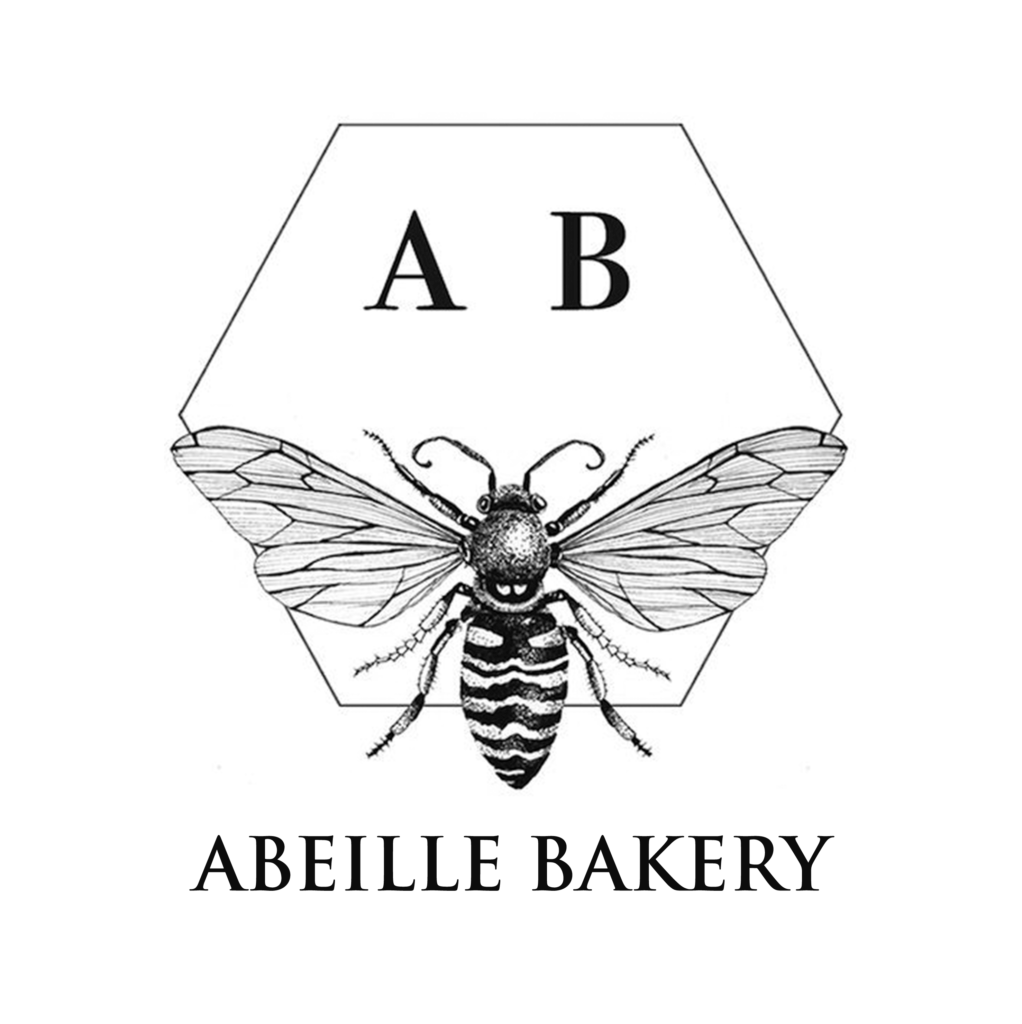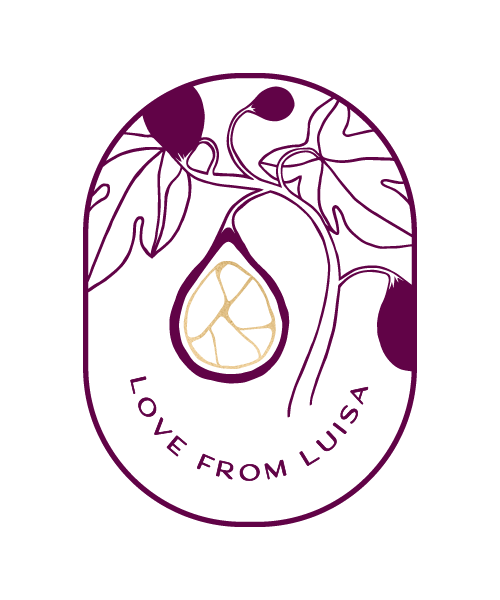 The logo is designed by Meg from Lemon and Birch and the Love From Luisa website was conceived, designed and built by Helen of Verything Design in Brighton.
Meg took my ideas of sustainability paired with the philosophy of kintsugi. Kintsugi is the Japanese art of fixing broken pottery with gold to create added value instead of discarding – a metaphor for our planet in these times. She created a stunning opulent logo for my new ventures. You can see more on the meaning behind our logo and how these reflect our luxury, sustainable cake ideals in my blog: Creating a logo for a luxury eco-wedding and celebration cake company.
Helen has created a beautiful website that reflects the luxury experience I want for my customers every step of the way.
Final thoughts
It has been a strange and trying time for us all and although I am grateful for this time to reflect, it has been a difficult year. I hope that the positives to come out of the current situation outweigh the negatives. We all needs to take a step back to appreciate what we had and now we have to decide what we want for the future. With this in mind I hope that you come with me on my sustainable cake journey in 2021 and beyond.