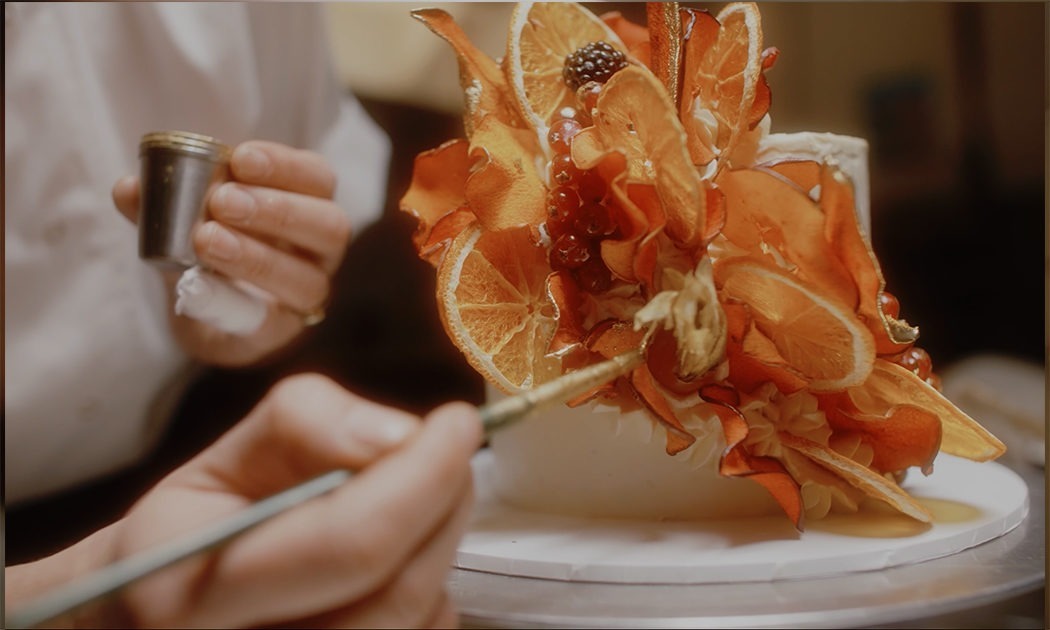 Vegan Wedding Cakes in Brighton, East Sussex
We specialise in
vegan wedding cakes
At Love from Luisa we specialise in vegan wedding cakes. I have been making plant based cakes for over 8 years and have developed my vegan recipes so that they rival their non-vegan equivalents.
Our fruit petal designs are the perfect botanical option for plant based cake designs and are naturally vegan and gluten free. We can also adapt almost all of our tiered wedding cake creations to suit your dietary requirements. There is no need to compromise on flavour or design. My unique style and designs makes me the best vegan wedding cake maker in Brighton.
There are some considerations when choosing a vegan wedding cake and we speak about these in our blog post including what to consider when choosing a vegan wedding cake.
Traditional Tiered Cakes
We make traditional tiered vegan cakes. Fully plant based cakes are temperature sensitive so we suggest having a cake display of multiple cakes of one or two tiers if you have more than 60 guests. Think Meghan and Harry's royal wedding cake (photo below).
The Royal
Multi-tiered Wedding Cake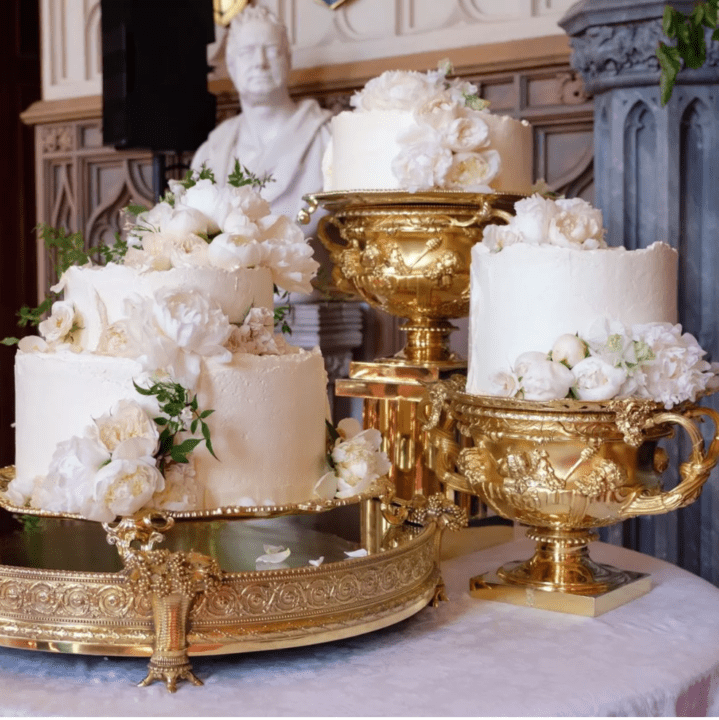 My Signature
Vegan Fruit Petal Design
A vegan wedding cake maker like no other…
BouCakes as a Vegan Wedding Cake
My signature use of hand painted and dehydrated fruit petals on my BouCakes is what sets me apart from other vegan wedding cake makers. Why not have multiple BouCakes for a perfect and quirky alternative to a traditional tiered wedding cake. You could blaze a trail and go for something fun and unexpected rather than the traditional iced cake everyone has seen time and time again. Each BouCake serves 10 so can be ordered in multiples to make a beautiful looking display and each cake can have a different vegan flavour to really wow your guests.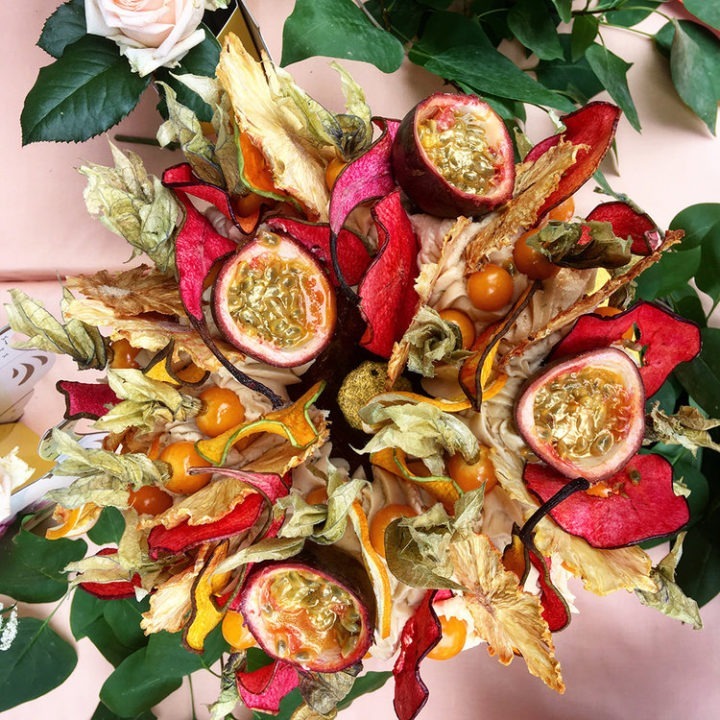 Dessert Tables for a Vegan Wedding
Alternatively we can make a colourful dessert table in our signature style with a range of BouCakes, mini BouCakes and brownies all decorated in our signature style and made to look like a beautiful garden of flourishing cake flowers and bouquets.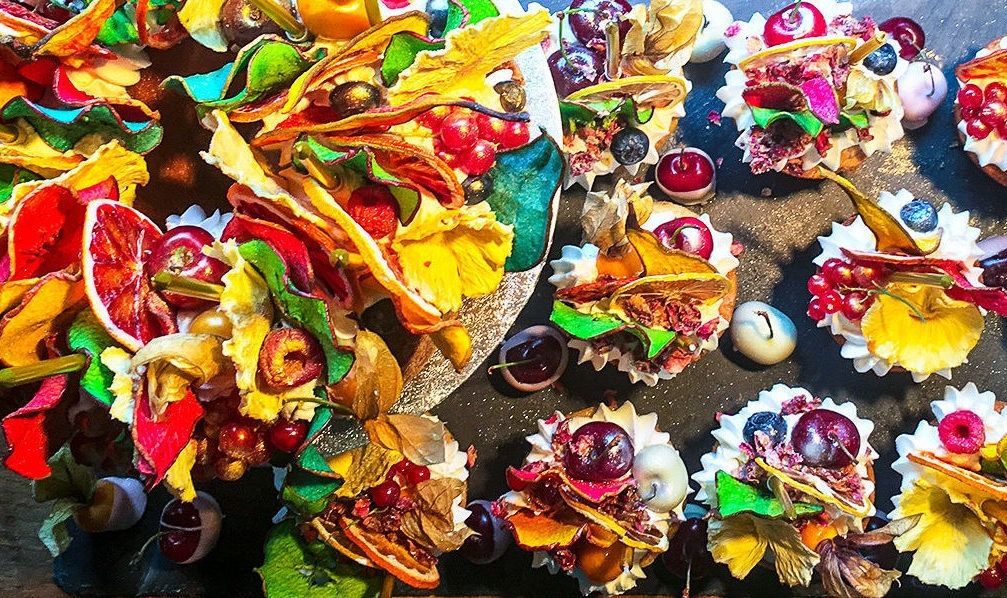 If you are ready to get started booking your vegan wedding cake with Brighton's most unique cake maker you can fill out our enquiry form to check our availability for your date.
If you are planning a plant based wedding then you might find this guide for brides blog helpful for some considerations on what to think about when planning a vegan wedding.
Love From Luisa x